Strategic Risk Choices: The One Basket Approach
A Canadian beef scare offers yet another case study on the risks of lack of diversification.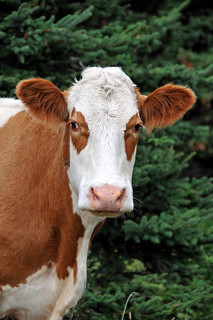 Canadian Beef has a problem. A big problem.
Right now there is the largest recall ever of beef due to to possible contamination with E. coli O157:H7. The recall list is now so long that it has become impossible to summarize.
So Canadian consumers have a problem: they can either not eat beef, carry around with them a list of affected beef products which is several pages long, or treat all beef products as potentially contaminated.
In fact US consumers also have a problem: over 900,000 pounds of beef products subject to recall were shipped across the border.
But the point of interest here is not the problems for the consumer, but the risk management choice made by XL Foods, the company concerned. As far as I can tell, XL Foods has one beef processing plant, XL Lakeside, in Brooks, Alberta. No doubt it is a very efficient plant: it's apparently the second largest in Canada, and slaughters about one third of Canadian cattle. I don't doubt that every reasonable effort has been made to make it safe, but this is the classic "put all your eggs in one basket" strategy in action. So with a problem of food contamination shutting down that one plant, the company is not in a good position.
In addition, the consistent branding across all product lines means that the company's other plants are also affected. (It's a business to business brand, which is why you or I haven't heard of it – the food is re-packaged under another customer's label before we buy it).
Single-branding and large processing facilities are cost-efficient when everything goes well. But when the E Coli hits the fan (yes, fecal contamination is one of the main routes by which the pathogen is transmitted) it's also the worst possible strategy from a risk perspective: any problem affects the company as a whole and shuts down the entire production.
The XL Foods strategy in responding to the problem so far has been interesting: no press releases, no news conferences, no mention of the beef recall on their website. Perhaps they are hoping it will all just go away.
It won't. It's here to stay. Just try Googling XL Foods.
---
It's also an interesting case of customer risk: for many ranchers in Alberta, XL Foods was their only customer.